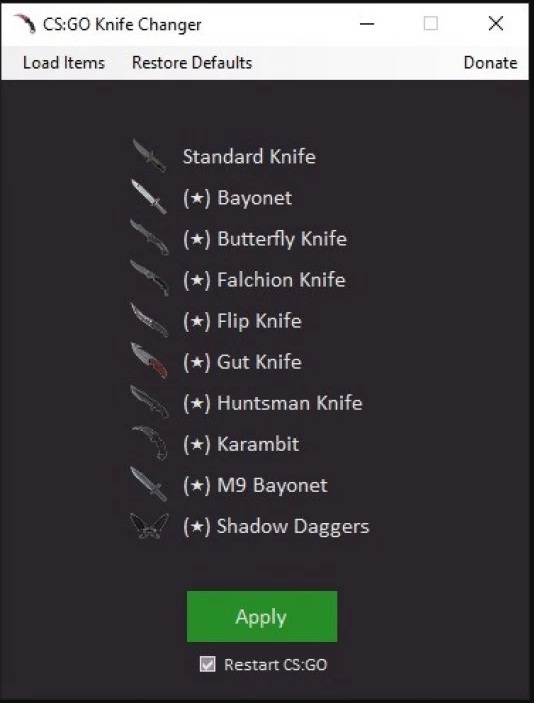 CS:GO Knife Changer is a small tool which allows you to test any Knife on any map in offline match.
This might be an advantage if you want to buy a knife but firstly check the gameplay of it.
Instruction
1. Start CS:GO Knife Changer
2. Click "Load Items" items_game.txt in dir csgo\scripts\items
3. Select any Knife
4. Click "Apply"
5. Start CS:GO
7. If you have a knife skin equipped, change to default
6. Start an offline match and Enjoy!
Please keep in mind, if you decide to play on any online match, you have to select the "Standard Knife" in CS:GO Knife Changer!
Otherwise you get kicked temporary from the Server (no VAC BAN!)
Download : https://gamebanana.com/dl/392049
Downlnoad link 2 : https://gamebanana.com/tools/download/5917
.
Additional Info
Programmed in C# (Windows Forms Application)
requires .netFramwork 4.5 or higher
Installer supplied
Portable supplied